ProChange Behavior Solutions is proud to announce that behavior change scientist, Sara S. Johnson, Ph.D., Co-President and CEO, has been recognized by the American Journal of Health Promotion as one of the most accomplished and influential women researchers and educators in the public health education and health promotion field. The article: "The Ten Most Influential Women Scholars in Health Promotion" can be found here.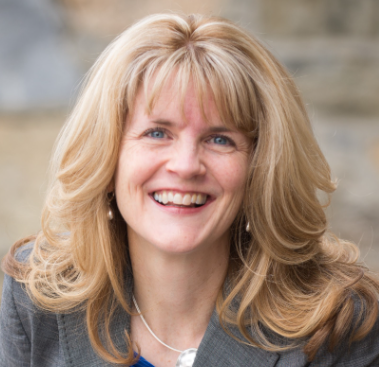 There are innumerable women leaders working in health care and public health. This "top ten" list is intended to feature leading women researchers who have made specialized contributions to the field of health promotion. Recognizing a behavior change scientist, such as Dr. Johnson, underscores the importance of applied behavior change in advancing the field of health promotion.
Sara is among the more skilled scholarly writers I have encountered and certainly among the best in what I call applied scholarly writing. 
– Dr. Michael O'Donnell, Founder of American Journal of Health Promotion and Art and Science of Health Promotion Conference
Sara's skills at applying scientific rigor to curating and synthesizing a variety of topics, framing the core issues, and articulating questions and a path for further exploration are on display in her roles as chair of the Art and Science of Health Promotion Conference, co-editor of American Journal of Health Promotion, and Senior Research Fellow of Health Enhancement Research Organization (HERO). She is known for her talent of bringing people together with her collaborative nature and kind spirit and excels as a translator between the disparate communities of scientists, practitioners, and the lay public.
Several definitions for health promotion, lifestyle medicine, and population health were used to establish the criteria for selection to this list. In particular, the World Health Organization (WHO) definition of health promotion informed the selection of top women researchers as those with studies that "support governments, communities, and individuals to cope with and address health challenges." Influencers accomplish this by "building healthy public policies, creating supportive environments, and strengthening community action and personal skills." This "top ten" list focused on women researchers with expertise and skills in health education, community health, patient education, or counseling.
Scholarly productivity, including the studies these women published in the American Journal of Health Promotion, was a prime consideration for assembling this list. Dr. Paul Terry, Editor in Chief of American Journal of Health Promotion, says: "I'm ever grateful to the many women leaders who have had a major impact on my professional development. It may be that the influence these scholars are having on the next generation of leaders in health promotion will be even more enduring than the extraordinary contributions they have been making to the health of our communities."
The full "top ten" article includes brief biographies of these honorees written by other renowned researchers in health promotion. The bios summarize how these leaders' influence will be felt in the years ahead. Selection criteria included:
Scholarly Productivity: Has an established research portfolio, including extensive scientific publications specific to health promotion interventions, policies, and practice.
Excellence in Teaching: Teaches health promotion theory and practice and has an established reputation as an exemplary teacher, advisor, and academic colleague.
Health Promotion Advocacy: Is an activist for political, economic, or public policies that prevent disease and improve health at the local, state, or national level.
Executive Leadership: Holds a leadership position in an organization explicitly focused on personal, organizational, and/or community health improvement.
Congratulations to each of the ten women scholars honored, and especially to one of ProChange's own behavior change scientists, Sara Johnson!