Our Experts Will Solve Your Behavior Change Challenges
Change is hard, but changing behavior without science is nearly impossible. Knowing how to properly effect change takes deep expertise in timeless principles, leading communications frameworks, and an ever-changing body of knowledge.
Leveraging over two decades of relentless research and practical hands-on experience, ProChange is recognized as the expert in evaluating and applying scientific truths for our clients to help them achieve their behavior change goals.
Our client-centric consulting services are tailored to each engagement. With our five-step approach, we'll uncover your specific needs, and develop and implement a custom consulting solution that quickly and effectively applies the right mix of scientific principles and best practices to achieve your desired behavior change. We'll evaluate progress along the way, and then make recommendations that optimize the implementation to ensure you achieve the results you need.
Our behavior change experts will help you solve your greatest behavior change challenges using our proven consultative process.

Collaboratively assessing
your needs and
success criteria

Analyzing your needs
and developing a customized plan

Applying an agile
approach to behavior change challenges

Analyzing data and providing targeted insights to optimize value

Monitoring and iterating solutions over time to maximize your success
Simply put, our consulting and data analysis services help our clients solve a spectrum of behavior change challenges. Here are just a few:
Infuse best practices of behavior change into existing solutions
Infuse
behavior change
best practices
Develop and implement multi-channel engagement or behavior change communication campaigns
Implement
communication
campaigns
Integrate behavior change theory into continuing education or professional development activities
Integrate
behavior change
theory
Drive adoption of
program or app usage
Increase
organizational readiness
for successful
change initiatives
Increase
organizational
readiness
Conduct rigorous
evaluation to meet
client-specific objectives
Conduct
rigorous
evaluation
What about your specific challenges?
HOW IS PROCHANGE DIFFERENT?
Unlike others who may rely solely on a narrow method,
we recognize that behavior change requires a comprehensive, holistic, and flexible approach.
We apply the right blend of expertise in the leading theories of behavior and behavior change…
The Transtheoretical Model
Implementation Intentions
We also leverage the most relevant complementary theories, principles, and frameworks…
Principles of Pre-suasion
Motivational Interviewing
Emerging key drivers of behavior change
What our consulting clients have to say
"Our partnership with ProChange provides us with a valuable asset in our program planning, delivery, and reporting. And it is truly a PARTNERSHIP, not a 'vendor' relationship. The ProChange team always makes us feel like our success is as important to them as it is to us."  
"ProChange has been a valued partner and extended a quality of research that we could not have executed on our own. I appreciate their professionalism, flexibility, adaptability, and customer service orientation." 
"We experienced a high level of comfort in working with them. Others were slow and rigid. ProChange was not only very knowledgeable, but very open, accommodating, and helpful."
LIFE-CHANGING BREAKTHROUGHS
Here are some real-life stories.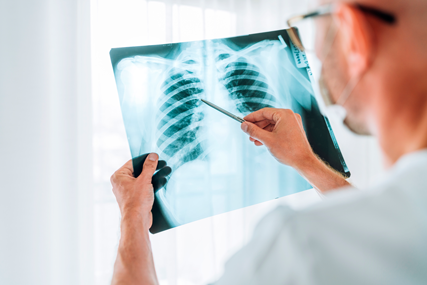 Promoting the adoption of next-generation best practices in treating complex conditions.
Though treatment guidelines for idiopathic pulmonary fibrosis (IPF) had evolved, gaps in care remained that were detrimental to patient outcomes. ProChange used an innovative approach to the design, implementation, and evaluation of continuing professional education that effectively leveraged and combined several theories of behavior change.  As a result, a significant number of clinicians became ready and more confident in employing new treatment guidelines.