 The Premier Suite Of Turnkey Health And Well-Being Solutions
Overcome top behavior change challenges.
aleta™, our suite of scientifically proven software-as-a-service (SaaS) solutions, help you make a positive and lasting impact on your organization's health and well-being—while also facilitating chronic condition management.
Easy-to-implement programs offer a complete participant and administrator experience, enabling participants to drive their personal behavior change journey and you to realize your organization's success.

Scientifically validated assessments and algorithms

Immediate tailored feedback to activate the change process

Individualized behavior change SMS nudges

Dynamic activities to reinforce change techniques

Future sessions reflect individual progress

Targeted insights from robust on-demand reporting dashboard
Off-the-shelf, yet adaptable to your needs
If you want to quickly deploy a proven solution to drive improved health, well-being, and engagement across your population, our off-the-shelf, science-based programs may be right for you.
Fully responsive design on any device
English or Spanish language delivery
Align to your brand with white labeling
Customizations available to suit your unique needs
Single sign-on and/or API integration available to enable seamless integration
Our behavior change programs set the standard.
Developed by the experts in the science of behavior change, our programs have been intelligently designed using proven and proprietary algorithms to change behavior. Driven by scientific truths within the leading models of behavior change such as the Transtheoretical Model (TTM), they have also been shown to simultaneously impact multiple behaviors, which can more quickly lead to improved well-being.

Experienced life-changing
behavior breakthroughs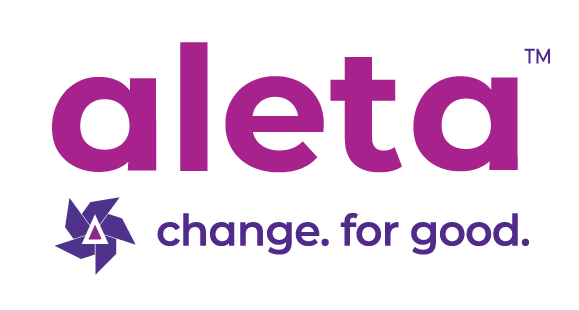 Choose your own custom suite
Your Title Goes Here
Your content goes here. Edit or remove this text inline or in the module Content settings. You can also style every aspect of this content in the module Design settings and even apply custom CSS to this text in the module Advanced settings.
Health Risk Assessment & Intervention
Take the first step toward improving your population's overall well-being!
Why stop at assessing your population's health?
Our Health Risk Assessment + Intervention (HRI), also provides personalized guidance to help participants get ready to make healthy behavior changes that lead to: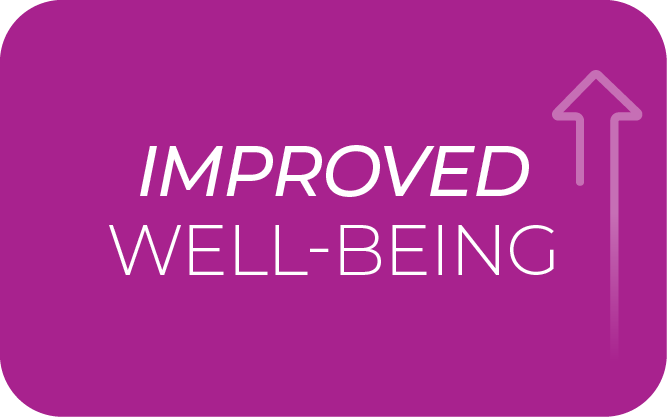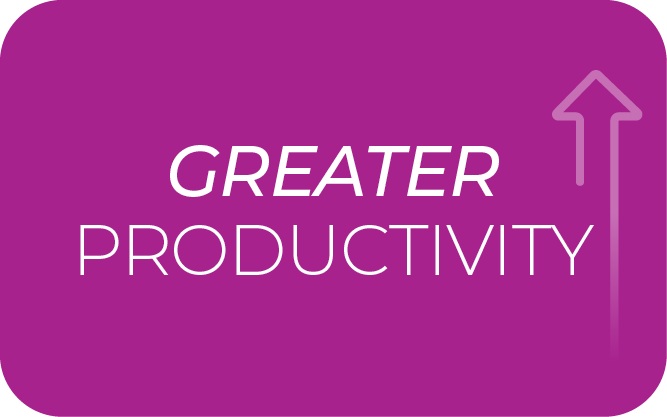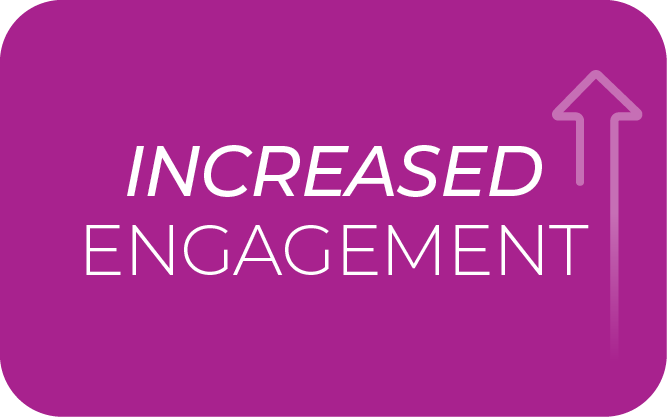 Take the first step toward improving your population's overall well-being!
The Health Risk Intervention (HRI) is much more than the typical question and answer health risk assessment.
In addition to assessing a comprehensive range of traditional health risks, our HRI also captures readiness to change and provides immediate evidence-based, personalized feedback about the single most important strategy individuals can use to make progress on each specific health risk behavior. Over time, feedback and tailored behavior change guidance is updated based on each user's unique behavior change journey.
Our HRI goes beyond traditional HRAs to assess:
Adherence to screening and immunization guidelines
Productivity, well-being, and general health status
Social Determinants of Health/Unmet social needs
Functional health status for people over 65
Potential overuse of social and digital media
And it doesn't stop there, our HRI:
Suggests online and community resources to help users learn more about specific health risks and behaviors and close gaps in unmet social needs
Provides an overall participant wellness profile
Generates a clinician-facing dashboard with actionable insights
Acts as a gateway into aleta™

—

our suite of in-depth behavior change solutions
---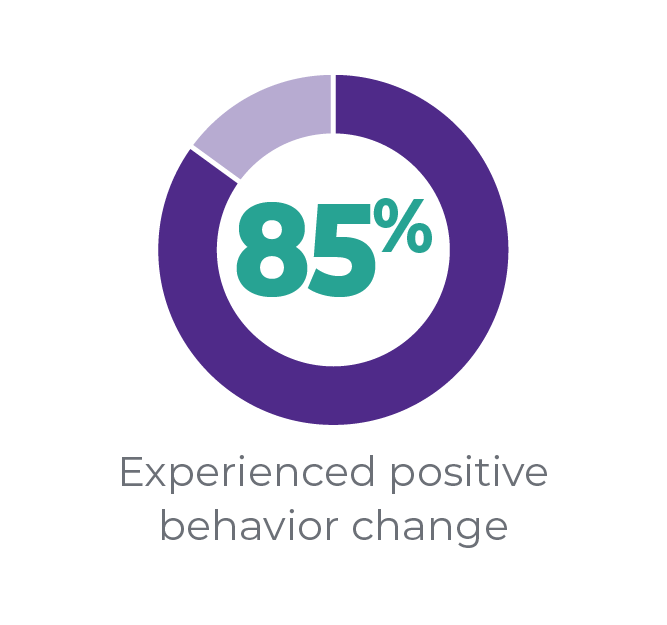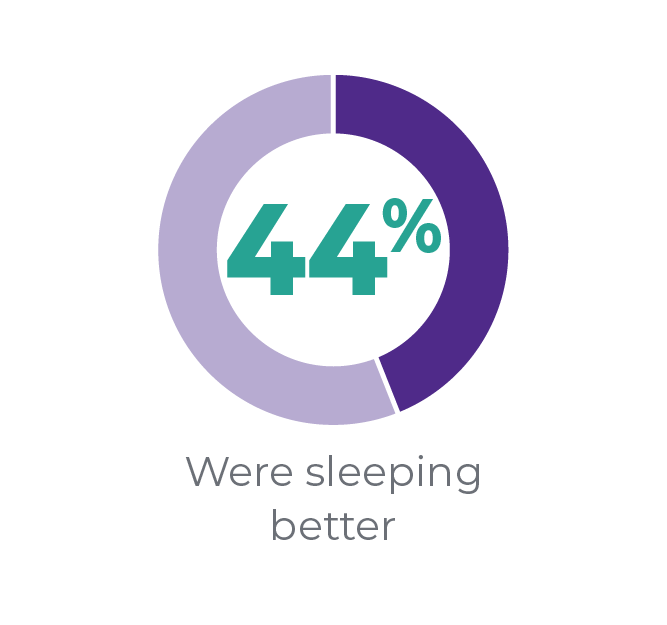 ---
What our users had to say
"I liked that it was not judgmental, and instead of telling you a habit is bad, it provided solutions on how to become better."
---
"I liked how it was interactive and caused the user to self reflect about their daily choices regarding health. Also, it was very beneficial at the end that it offered health advice tailored to the users responses, and gave them options/ suggestions."
Stress Management
Reduce the significant personal and financial costs of stress.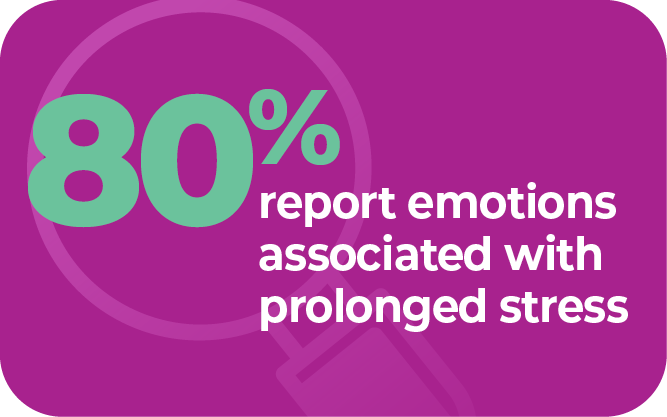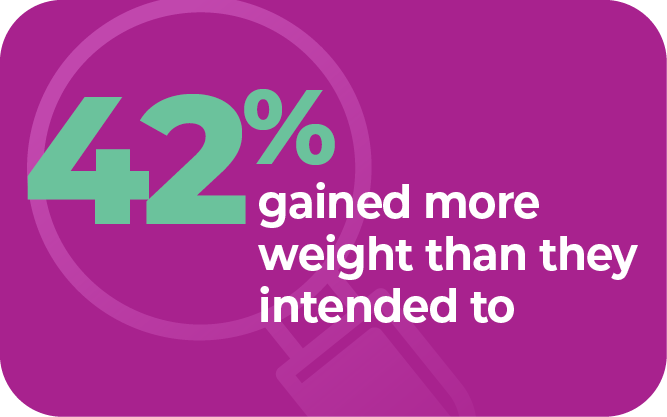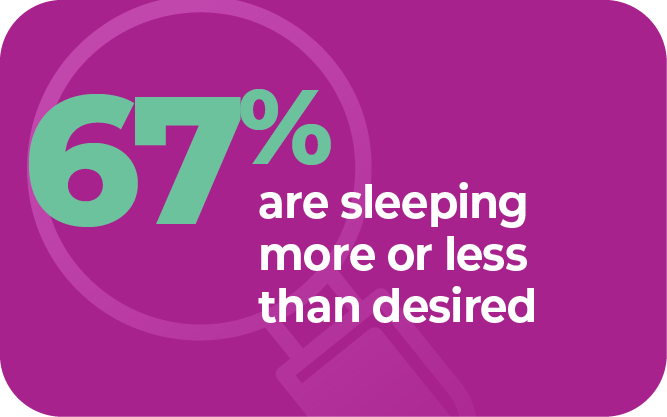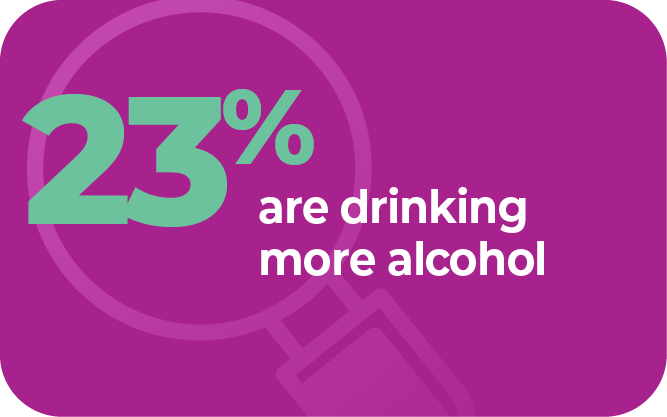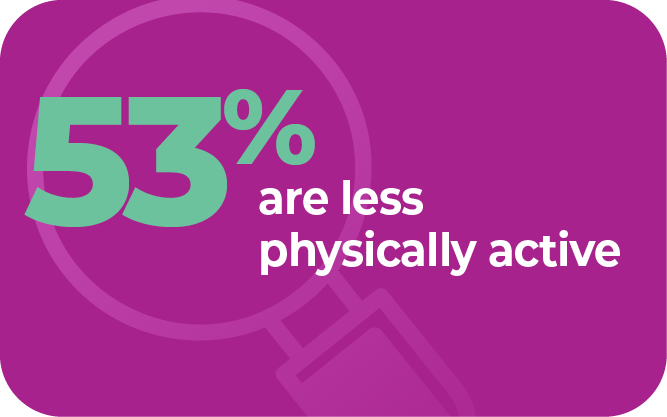 Stress Management is a highly-effective tailored behavior change program that assists adults in effectively managing stress in healthy ways such as exercising, socializing, using pleasant activities, and relaxation techniques. It also promotes skills that help participants take more control over their daily lives. Proven successful in clinical trials and in real-world implementation, this program improves well-being and productivity while reducing stress and depression.
---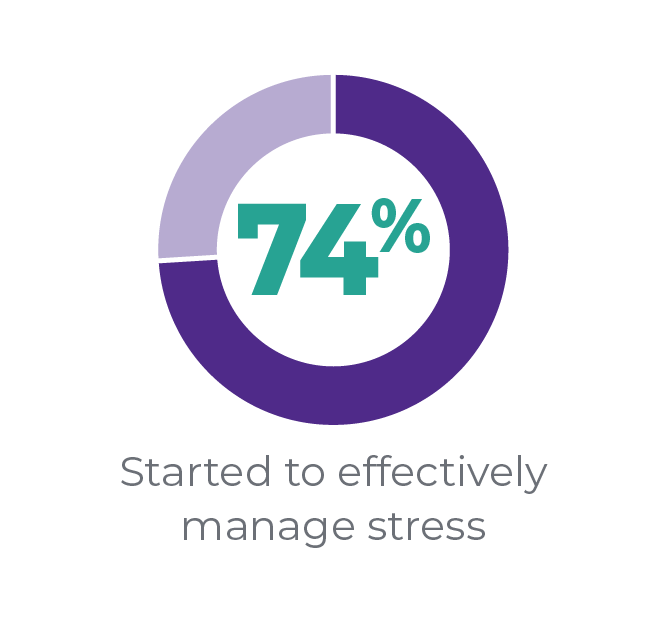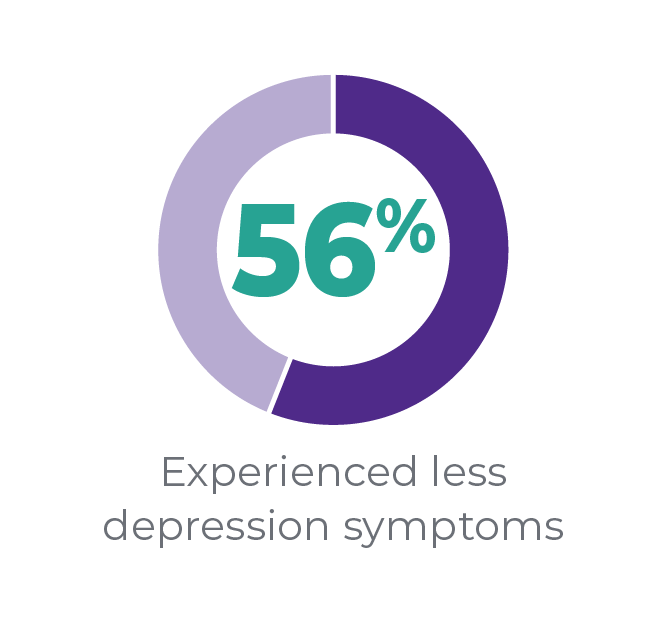 ---
What our users had to say
"Loved the app, I felt it really helped me manage my stress level and seeing the little positive motivator notification every day was a nice boost."
---
"Directs me into thinking about ways to positively cope with stressful situations."
Weight Management
Help your population achieve and maintain a healthy weight with science-based strategies.
Our unique solution integrates the three key ingredients of weight loss into a single program providing tailored guidance based on readiness to change each behavior.

The Weight Management Program doesn't overwhelm or shame. It helps users cut back on calories by showing them a healthy way to eat—as well as how not to eat for emotions. It also builds skills for how to eat healthy on a budget, how to plan menus, how to avoid temptations, how to get support, and more. At the same time, it helps people work toward regular exercise a step at a time.
---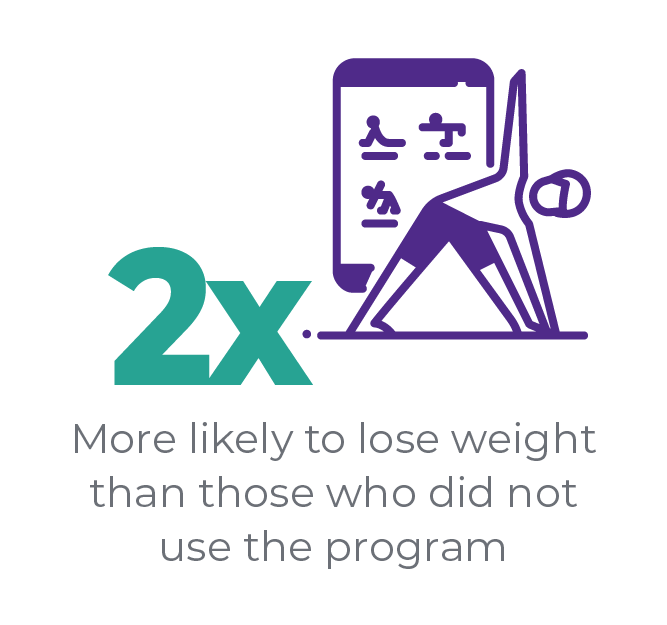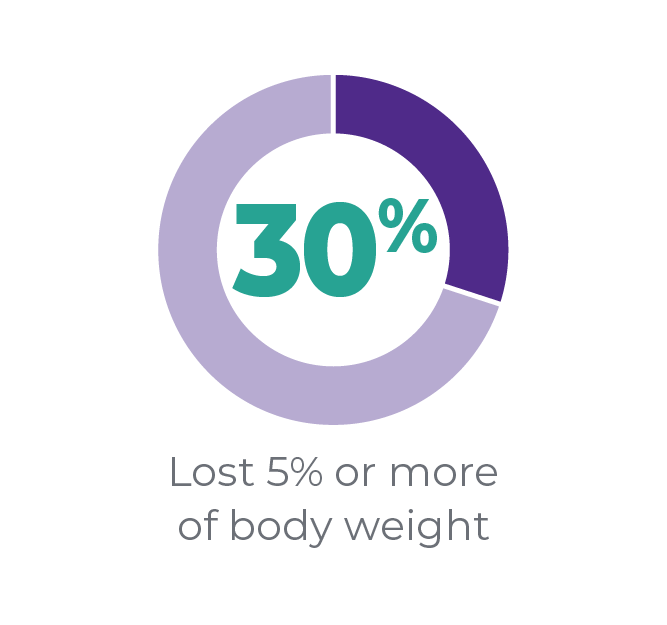 ---
What our users had to say
"In the past I've done marketing/efficacy research on weight loss programs, many of which seems sort of gimmicky and don't really deal with the underlying reasons for overeating and for not exercising. Your program seems to address these very well and work with the user to help the user understand the causes and then provides ways to overcome them. It's great. I appreciate the opportunity to be able to participate in it."
---
"It was different than anything else. I've gone into a lot of different programs, but this one, like I say, it was almost interactive with you. At least it spoke to you personally. It wasn't like a general thing…It's almost like it's a person that's trying to encourage you…"
Healthy Eating
Prevent obesity. Optimize health & energy. Build lasting healthy eating habits.
Healthy Eating aims to build and maintain healthy eating habits to optimize health and energy.

The Healthy Eating Program promotes the adoption of a pattern of eating that allows individuals to maintain a healthy weight and encourages the consumption of a variety of food high in nutrients and the limitation of saturated fat, sodium, added sugars, and alcohol.
---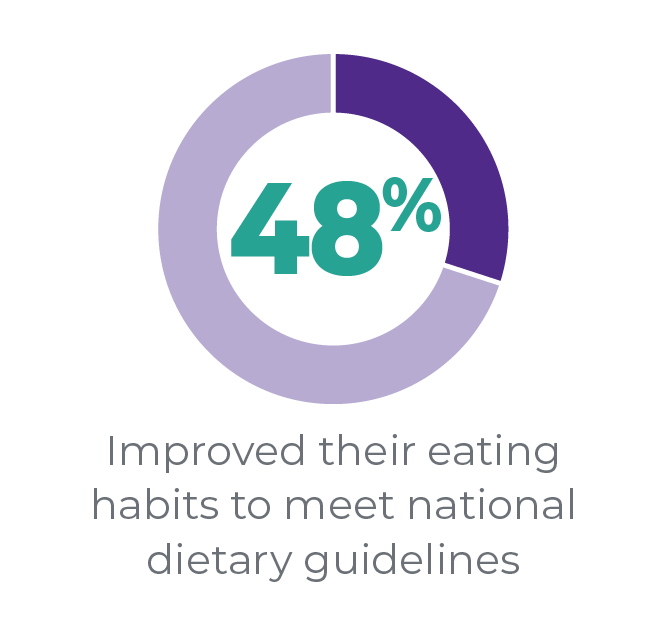 ---
What our users had to say
"The thought provoking, thoughtful, and informative approach prodded me into doing many of the available things I could do to live and be healthier."
---
"The follow up text messages to me to keep checking in on me helped me stay motivated and focused on keeping my goals."
Regular Exercise
Inspire your population to overcome the hurdles to regular exercise.

Physical activity has significant health benefits for hearts, bodies, and minds.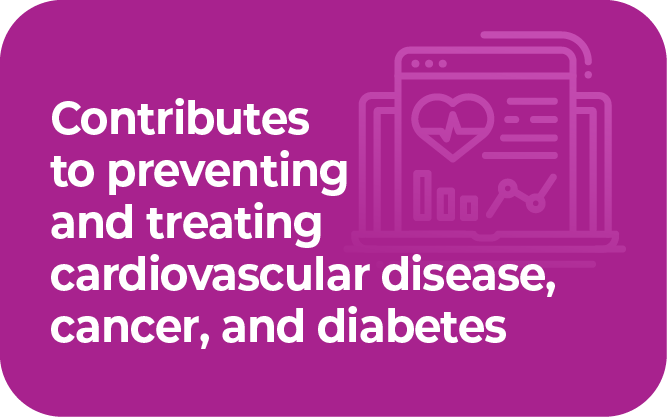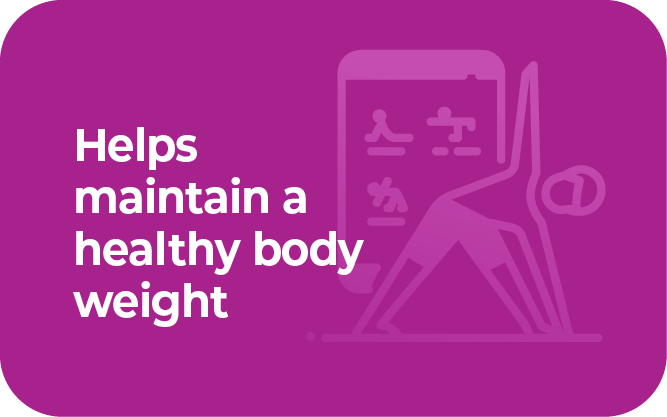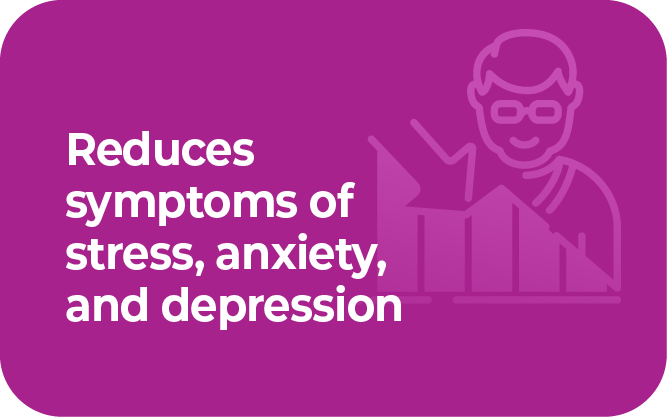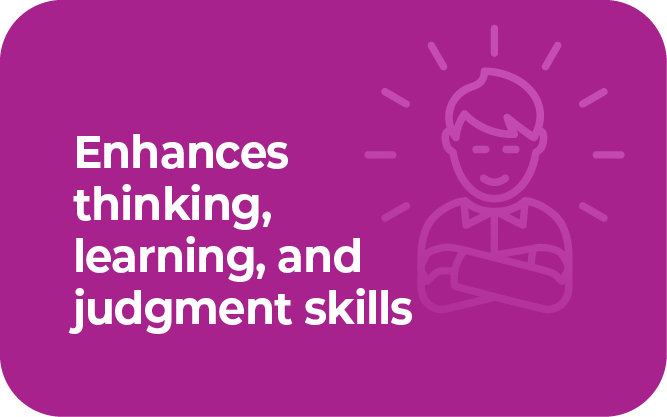 Regular Exercise, a highly-effective tailored behavior change program, helps adults exercise regularly. Our program can help those who are not ready to start regularly exercising as well as those who must work to keep it up. Taking a stages of change approach, we help people find their personal reasons to exercise, overcome barriers, make an actionable plan, and stick with it even in difficult situations.
---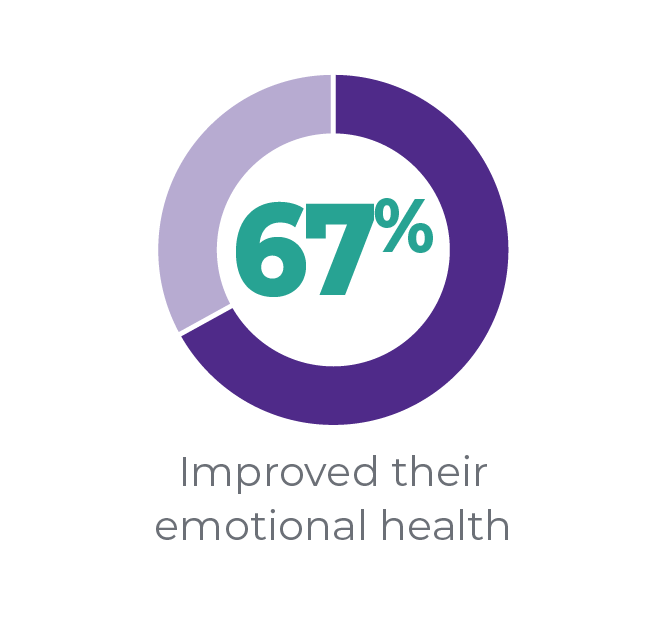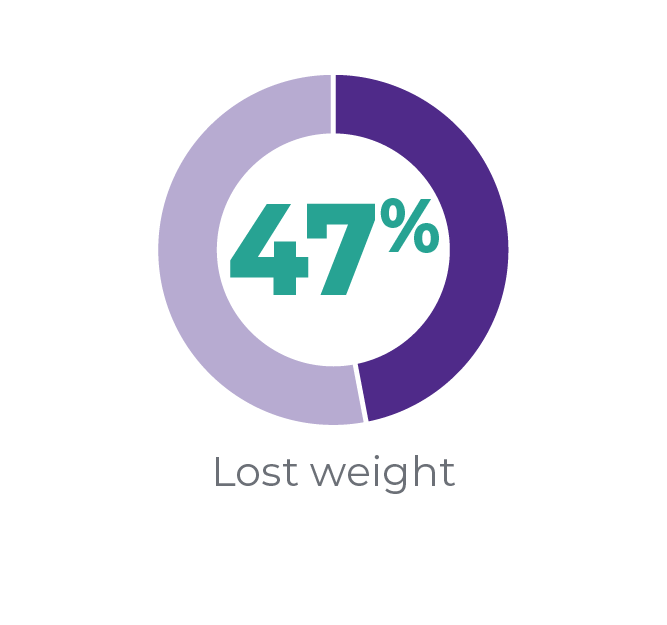 ---
What our users had to say
"Easy to understand and very do-able. I can immediately apply a small change!"
---
"It helped me realize I was not so far off track and I can get back on track!"
Tobacco Cessation
Most tobacco users want to quit—but very few are ready.
80% of tobacco users want to quit; 20% are ready to do so.
Free your population from tobacco with our highly-effective solution.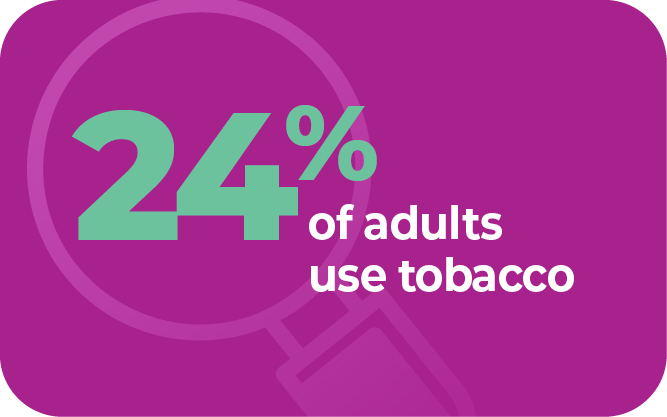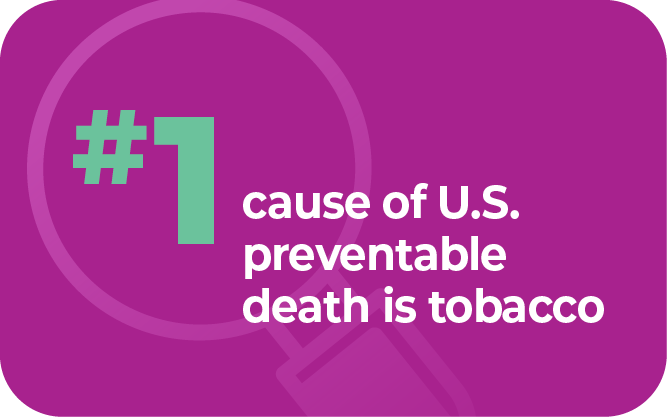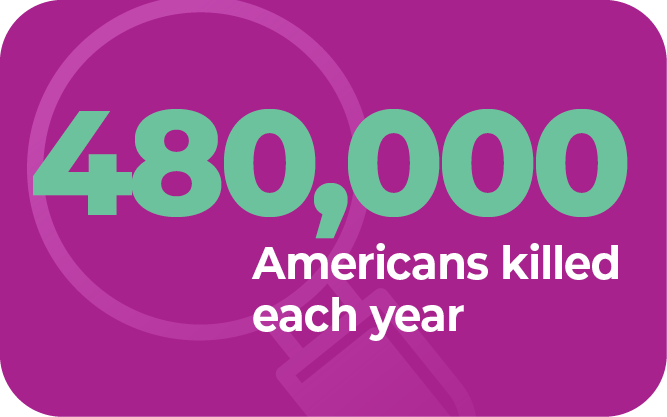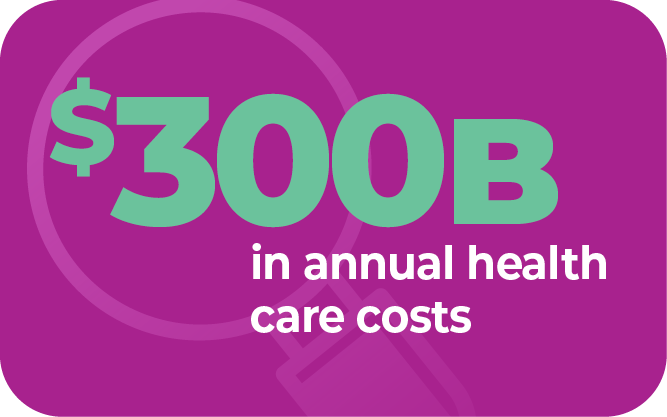 Tobacco Cessation is a highly-effective tailored behavior change program driven by data from tens of thousands of smokers—addressing all forms of tobacco use. It utilizes scientifically validated assessments, personalized behavior change feedback, nudges, and dynamic activities to help all tobacco users prepare to quit and stay quit.
---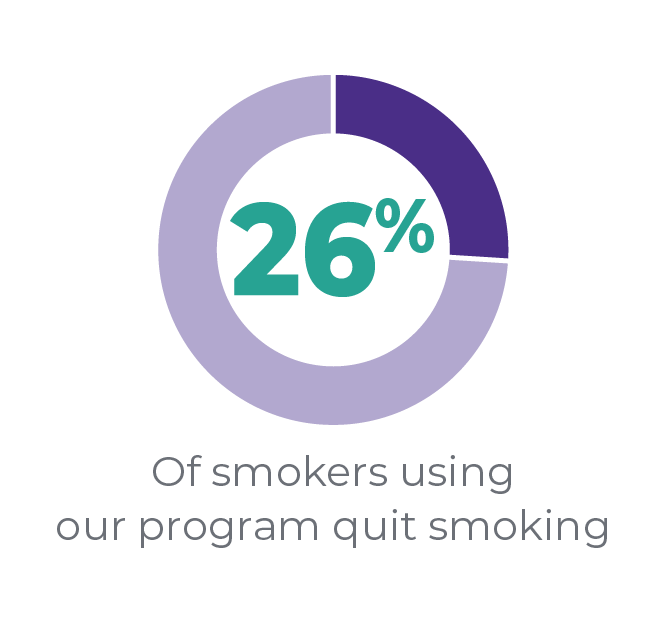 ---
What our users had to say
"I was in your smoking cessation program online. I will be 6 months smoke-free Thursday. I could not have done it without the program. I learned a lot about smoking and a lot about me. I failed a few times, but kept trying. I thank you so much. I had smoked for 30 years. I am 46-years-old and feel great now. I just cannot say enough. Your program was instrumental in my quitting. Thank you again so much!"
---
"…having the daily messages really helped motivate me. I wish I could continue receiving them, because they are such a great reminder of why I am doing this!"
Responsible Drinking
 Responsible drinking for responsible living.
Alcohol is one of the leading drivers in the decline of life expectancy, and the cost of excessive drinking is a significant drain on the U.S. economy.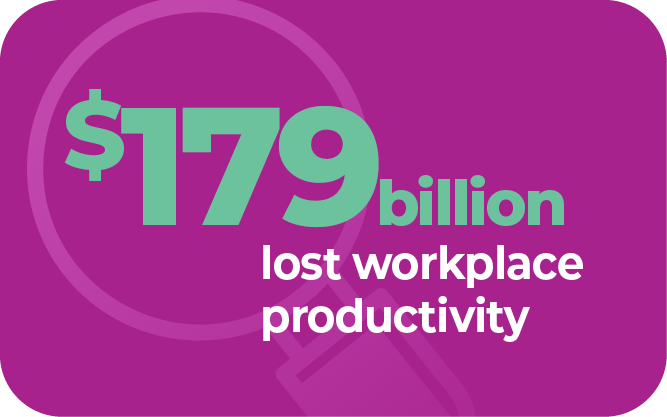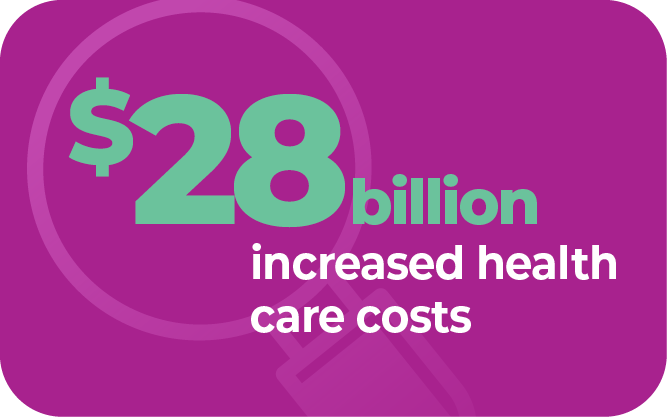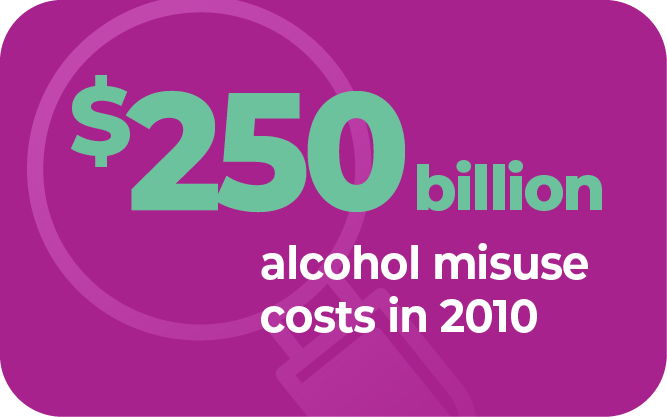 Responsible Drinking helps improve productivity, health, and well-being by helping adults drink within national daily and weekly low-risk guidelines. The program helps move adults through the stages of change to drink in moderation.
---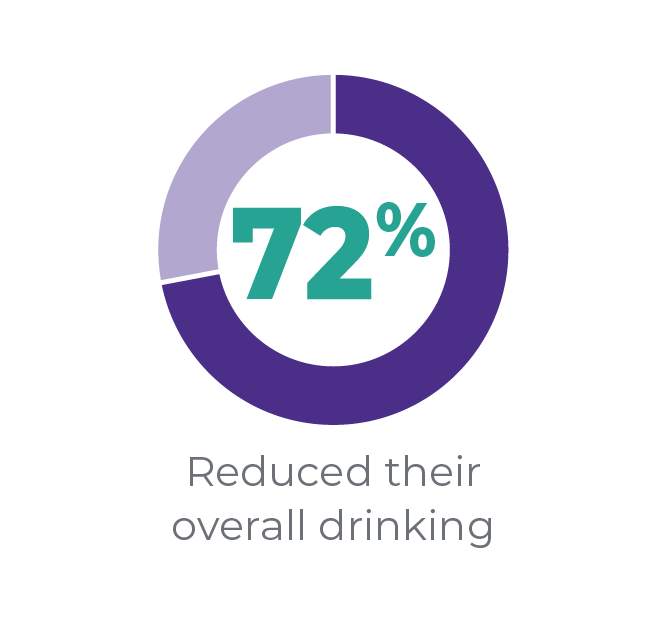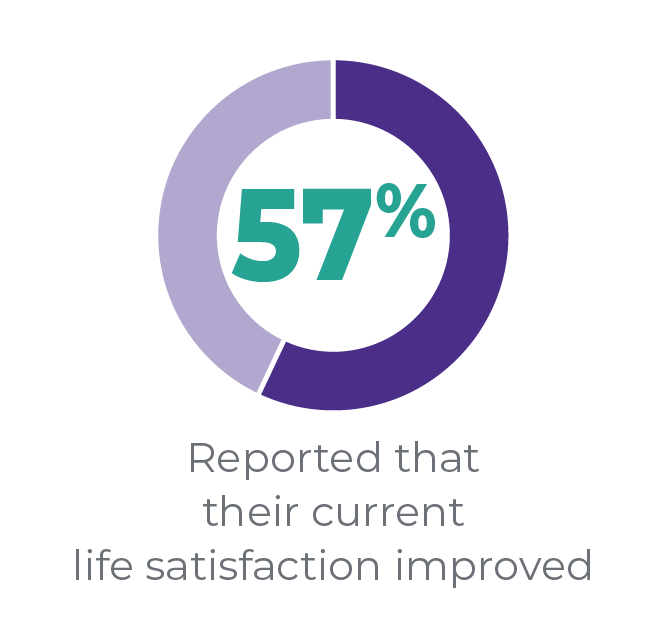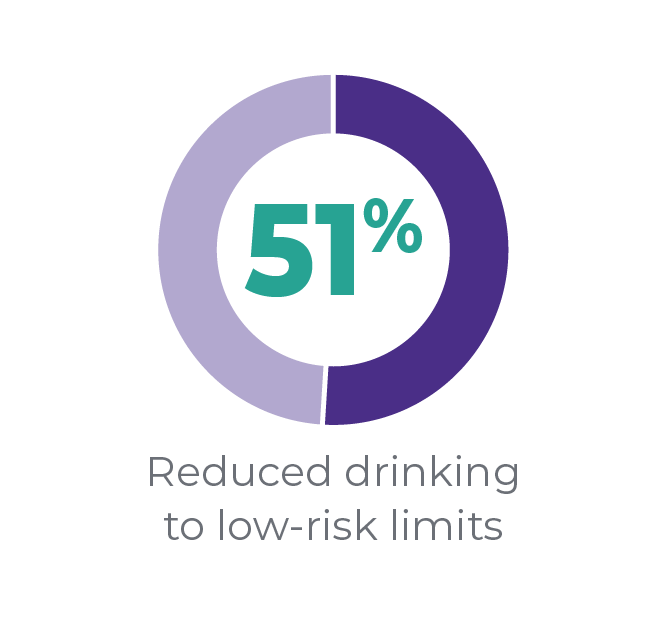 ---
What our users had to say
"Your site has been very helpful. I'm also using it to motivate me to stop drinking. And my wife works on it with me to motivate her…thank you from both of us."
---
"The information is mind blowing. There are many things I never thought about or even realized until this program. I see myself in a much better (more honest) way now. Thank you for that."
Managing Blood Pressure
Provide the tools to control high blood pressure and reduce the risk of heart disease-related deaths.
Physical activity has significant health benefits for hearts, bodies, and minds.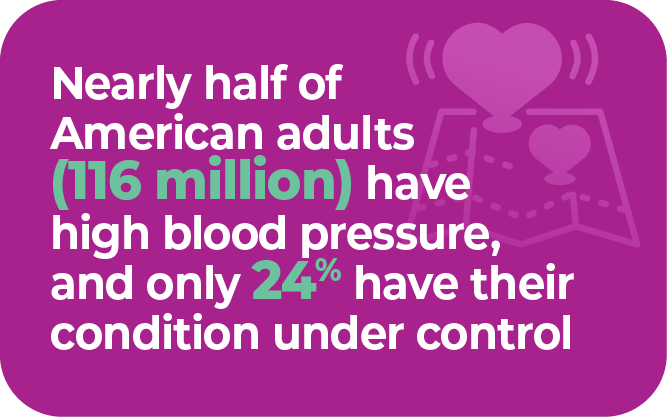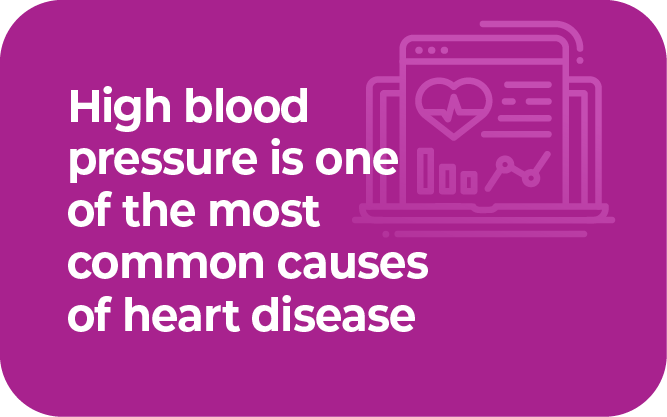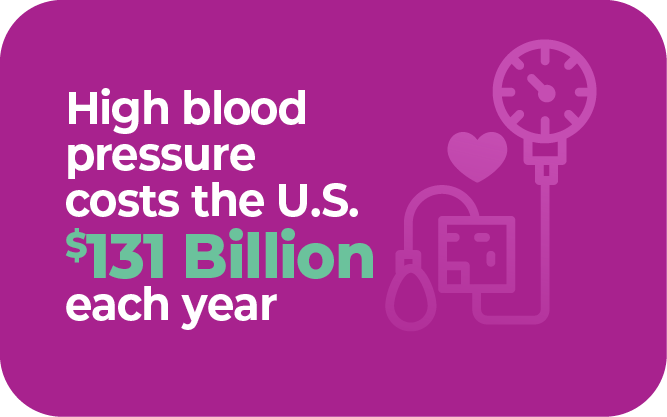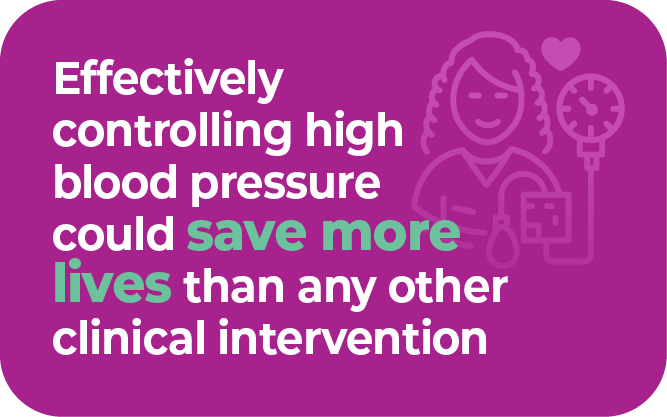 Our Managing High Blood Pressure program provides guidance for each of the lifestyle modifications required to manage blood pressure (e.g. exercise, fruit and vegetable consumption, limiting saturated fats, moderate sodium and alcohol intake, and smoking cessation). For those who have been prescribed antihypertensives, the program helps users adopt and adhere to their medications.
---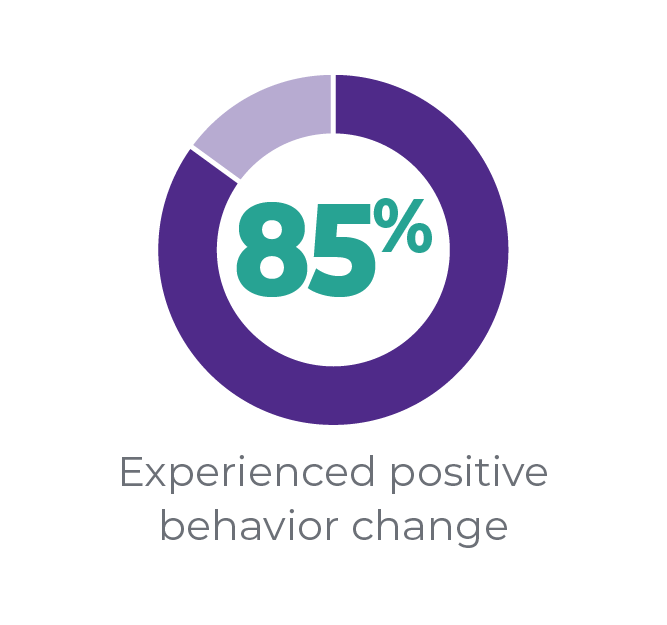 ---
What our users had to say
"I liked how you showed me every step of the way how to get on track and stay there thanks so very much."
---
"I liked how it is broken down into different aspects that affect my blood pressure; also that I will get reminders–my entire life I have tried to lose weight–it is a challenge, because I am such an emotional eater."
Depression Prevention
Mood & mental health matter! Proven strategies for preventing & managing depression.

Our Depression Prevention Program is designed for people experiencing symptoms of depression to help improve their mood and sense of well-being, and prevent symptoms from getting worse. It helps prepare people to make changes related to adopting five effective strategies to manage depression through an integrated program of validated assessments, personalized feedback, nudges, and dynamic activities.
---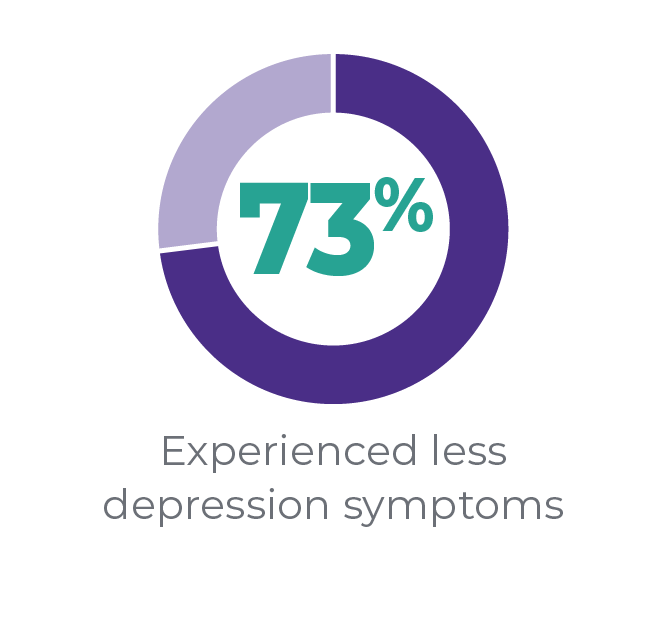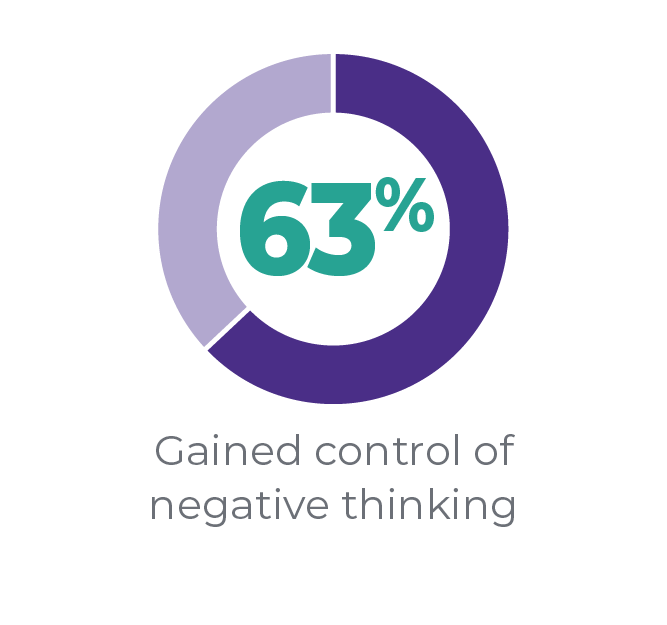 ---
What our users had to say
"I really liked the ideas presented to prevent depression. I thought the strategies encouraged optimistic thinking and really emphasized personal abilities to make a plan and enact it without seeming overwhelming or like a huge task."
---
"It tells me what stage I should start at and how to begin. It gives me ideas on how to make progress and how to use more methods to control depression."
Reducing Debt
Improve productivity, health, and well-being by addressing one of the leading sources of stress.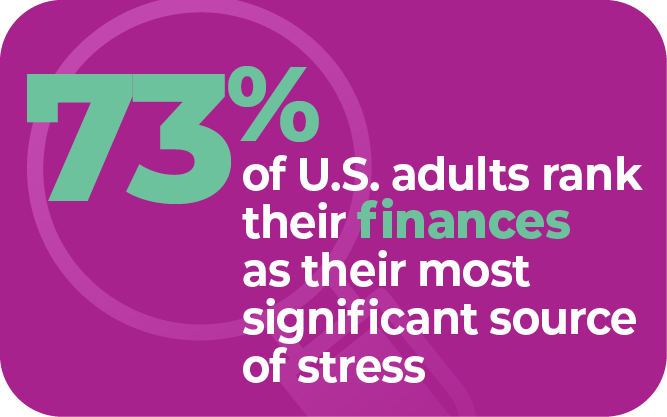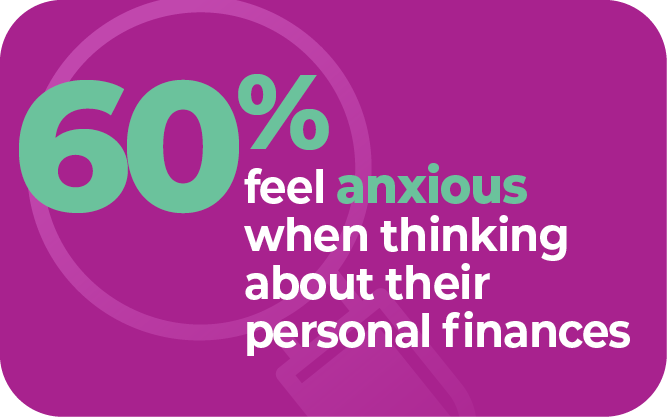 The Debt Diet is a dynamic and innovative program developed in collaboration with national financial expert Jean Chatzky to help individuals find $10 a day to pay down debt or build an emergency fund. It can help all individuals regardless of how ready they are to change their spending and saving behavior. The program clearly demonstrates how decreasing spending by $10 a day can make a significant, lasting difference; and it offers numerous practical options for individuals to reach this goal, improve their money management skills, and increase financial literacy.
---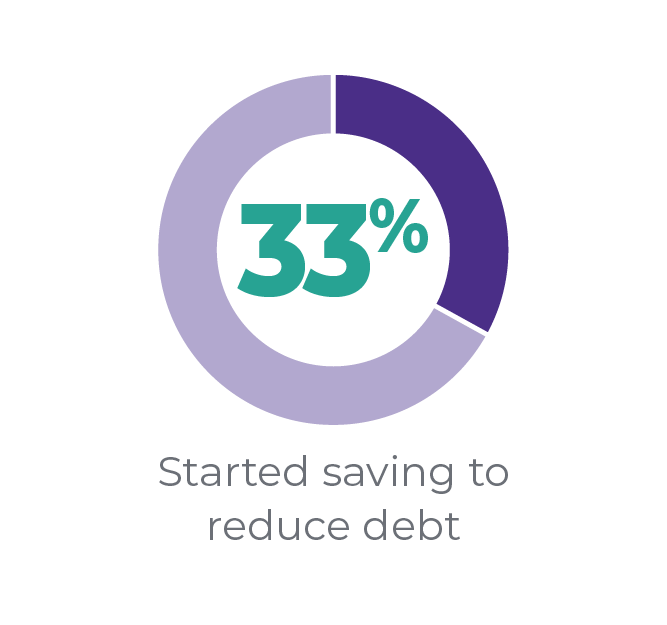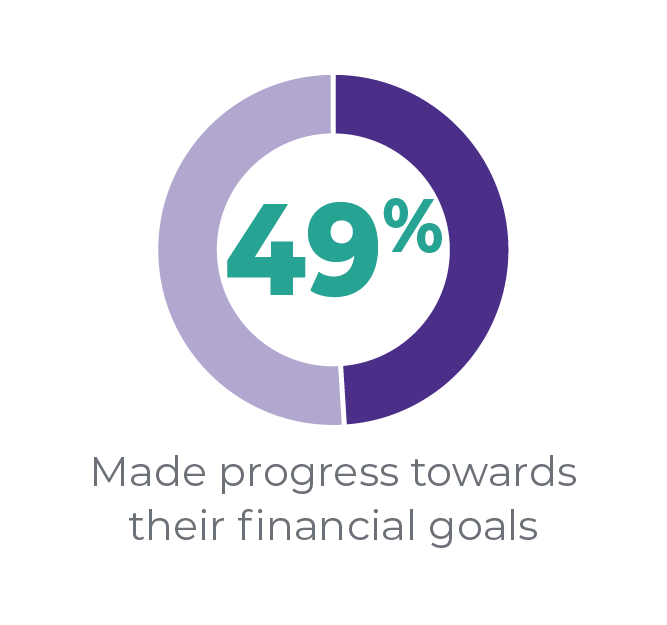 ---
What they had to say
"This program combines sound financial advice with time-tested, scientifically proven strategies that have helped tens of thousands of people change their behavior."
---
Jean Chatzky, Nationally Renowned and Best Selling Personal Finance Author, National Editor of NBC's Today Show
Managing Cholesterol
Reduce the risk of heart disease and stroke by addressing high cholesterol.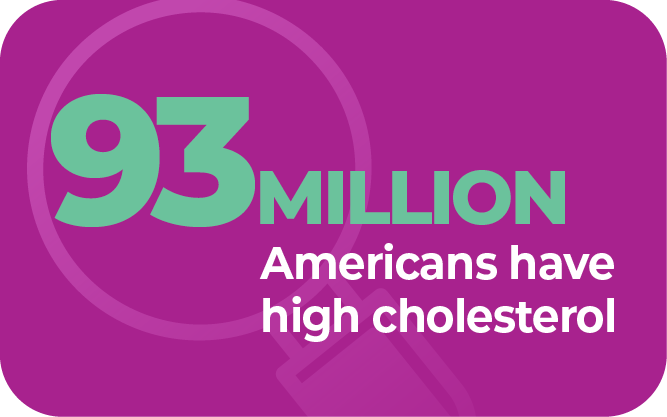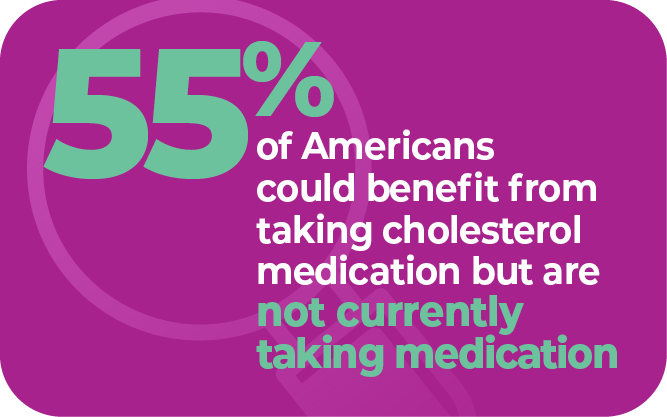 The Managing Cholesterol Program provides guidance on NIH's Therapeutic Lifestyle changes, such as diet, exercise and weight management, as well as smoking cessation. For those who have been prescribed lipid-lowering medications, the program promotes adoption and adherence.
---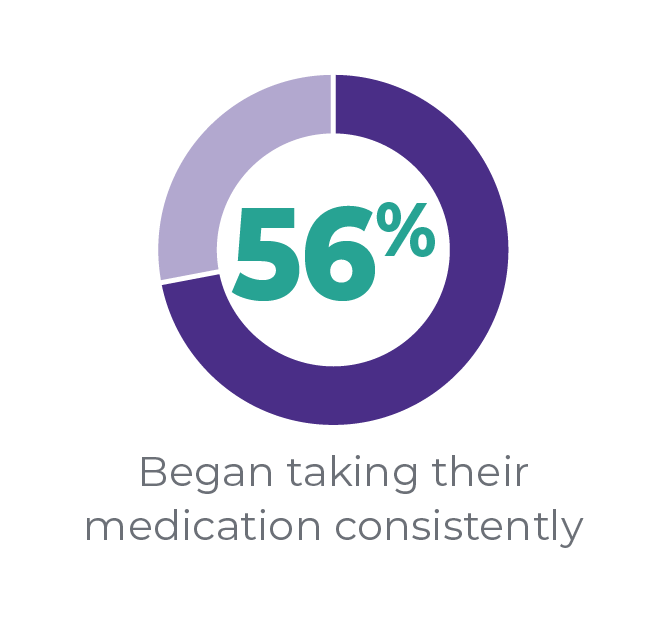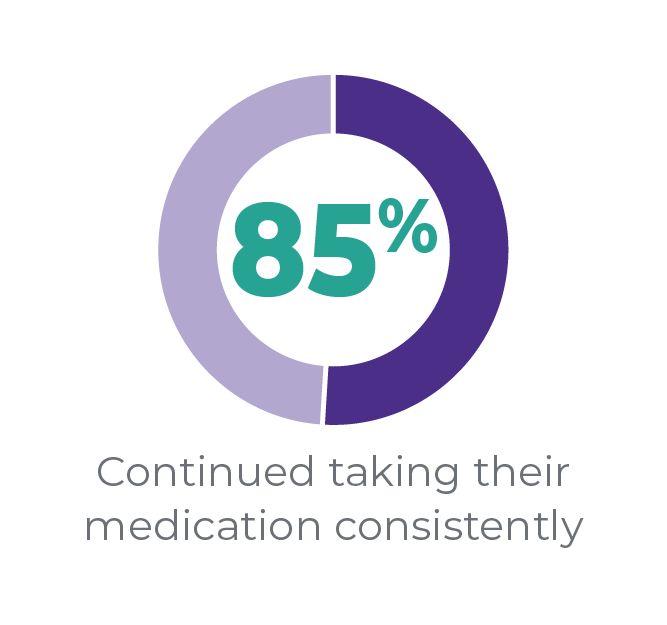 ---
What our users had to say
"Keeping it real. Good tips to make small changes immediately. I can relate to what was being said."
---
"This program helps me regulate and track my diet and exercise. I feel good about myself."
LIFE-CHANGING BREAKTHROUGHS
Here are some real-life stories.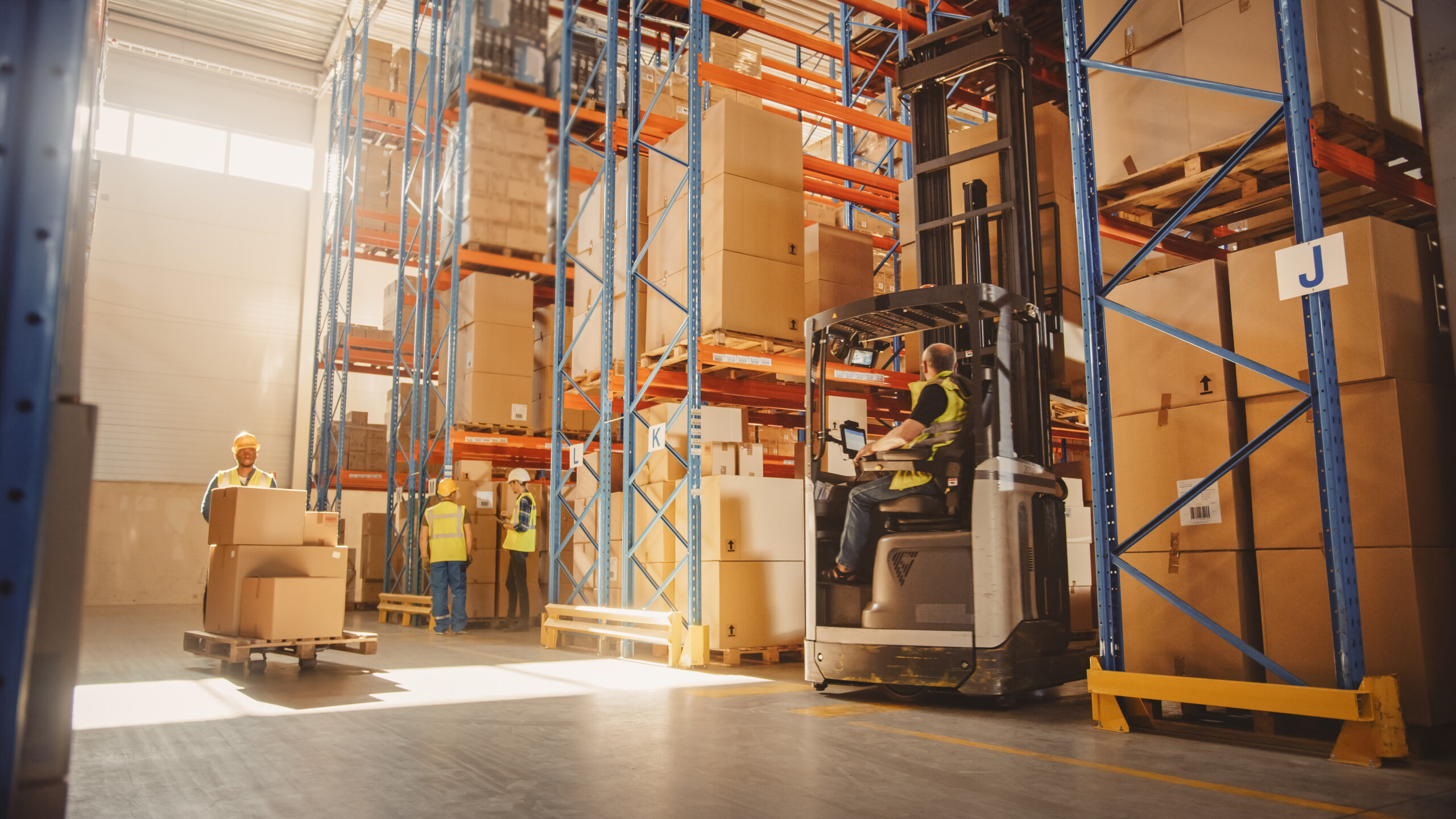 How a national employer increased engagement and improved well-being.
An aging workforce with rising health care costs, historically low participation rates in workplace health and well-being programs, and a high prevalence of multiple behavioral health risks drove this mid-size company to find a solution. ProChange deployed aleta™, its suite of turnkey behavior change solutions and consulted on creating a compelling engagement strategy. The result was unprecedented participation rates and dramatic decreases in multiple behavioral health risks across the workforce.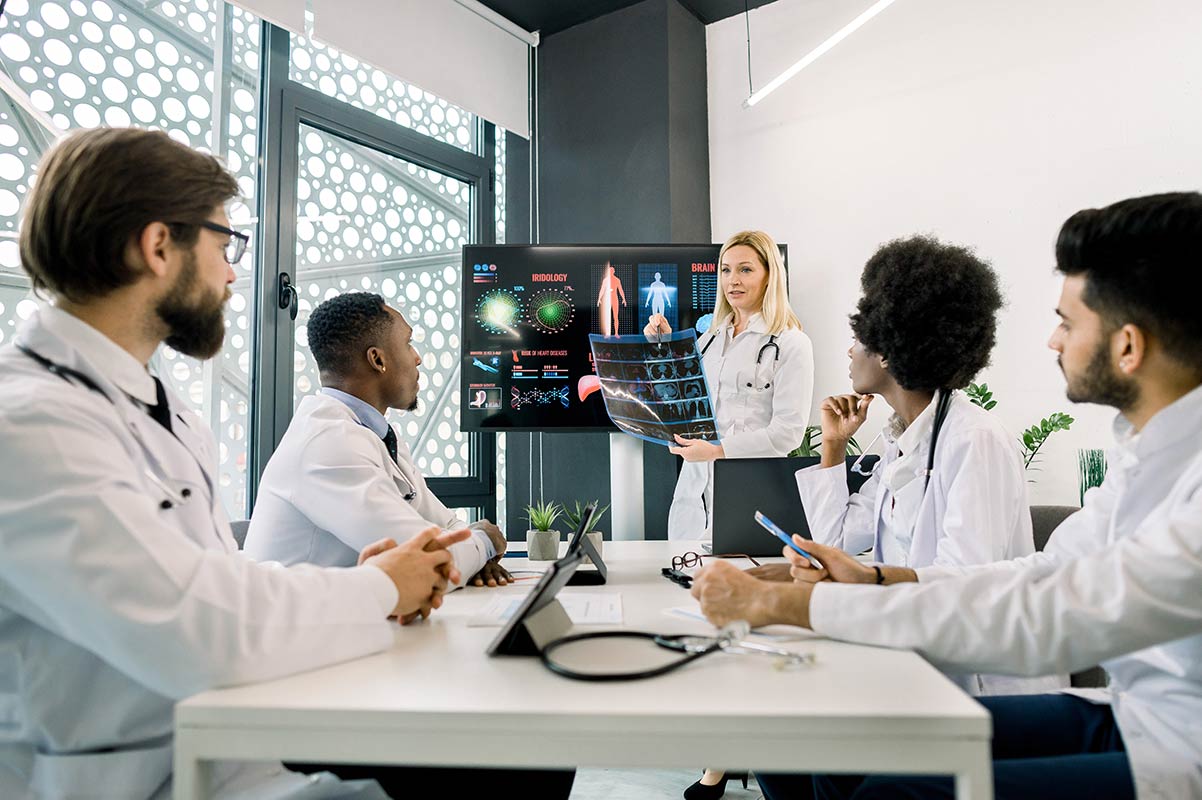 Evidence-based behavior change solutions help transform clinical practice.
In the drive to improve patient outcomes, the need for quality metrics has become increasingly important amid the shift to value-based care. ProChange deployed a customized version of aleta™, its turnkey suite of behavior change solutions, to help the Rhode Island Quality Institute transform clinical practices and drive increased screening and resource referral practices. aleta™ was effective in helping identify patients with behavior change risks while also improving patient outcomes for weight management. Providers and their patients gave aleta™ rave reviews.