It deeply saddens us to share that Dr. James O. Prochaska, our extraordinary, visionary founder, died on July 9, 2023, at the age of 80.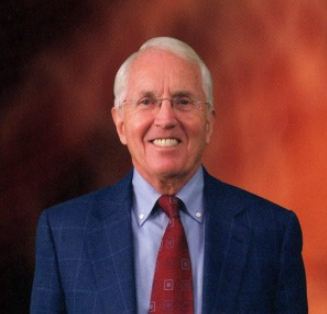 Jim's professional accomplishments are too numerous to recount. He was a pioneer in the field of psychology who revolutionized the science of behavior change. His most notable achievement was the formulation of the Transtheoretical Model, also known as the Stages of Change Model. His work transformed the way professionals approach addiction treatment, smoking cessation, weight management, and more than 50 other areas of behavior change. He was a legendary, innovative, and collaborative researcher; a prolific and highly cited author who published more than 400 scientific research articles and four books; a beloved professor; a sought-after speaker; and a mentor to countless students and aspiring psychologists, nurturing their passion for understanding behavior change. During his distinguished career, Jim received widespread recognition and numerous awards. Among other honors, he was named one of the top three preeminent clinical psychologists of the modern era by the Archives of Scientific Psychology, received an Innovator's Award from the Robert Wood Johnson Foundation, and was the first psychologist to win a Medal of Honor for Clinical Research from the American Cancer Society. Jim also founded and acted as a consultant to our thriving small business, ProChange Behavior Solutions, which recently celebrated its 26th anniversary.
Our team is proud of and inspired by his professional achievements. His teaching and leadership have had a tremendous influence on our work. Equally important is how we will remember his humble wisdom, gentle nature, and infectious smile. Regardless of how busy he was, he could always be counted on to take a moment to provide sage guidance. He was an incredible role model for work-life integration and the importance of prioritizing family and relationships. The roles he cherished most were husband, father, and grandfather. He was a loving husband to his wife Janice for 56 years, and he positively lit up when he spoke about his beloved children and grandchildren. He prioritized spending time with friends, many of whom were lifelong. An avid golfer, it was not uncommon to see him sneak out to squeeze in nine holes between meetings—returning invigorated and grinning from ear to ear.
One colleague noted that Pericles said,
"What you leave behind is not what is engraved in stone monuments, but what is woven into the lives of others."
Jim's life is undoubtedly woven into the lives of many others. He leaves an incredible legacy that will live on for many years to come, and we are honored to carry it forward.