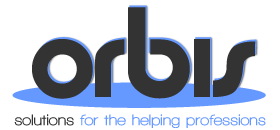 Orbis Partners, Inc. and Pro-Change Behavior Systems, Inc. have signed a three-year contract to have Orbis distribute Pro-Change's juvenile justice program, Rise Above Your Situation (RAYS). Orbis will also provide training to probation officers and counselors to facilitate the use of the program.
The RAYS program is designed as an adjunct to traditional juvenile justice programs. It is a multimedia, computer-tailored intervention that relies on the Transtheoretical Model of Behavior Change (TTM) to help youth progress through the stages of change for ending criminal behavior and substance abuse.
"We are very excited to partner with Pro-Change, and we believe that RAYS will be an important complement to our products and services, to support good case planning for youth involved in the juvenile justice system," said Dr. David Robinson, President and CEO of Orbis Partners. "Ultimately, we believe this innovative tool will help many youth make commitments to work on change. It is consistent with many of the components of Orbis Partners' Collaborative Case Work model used in several juvenile justice jurisdictions and youth service agencies."
RAYS integrates best practices from existing evidence-based programs for juvenile offenders and substance abusers, and helps youth set personal goals.
The RAYS program includes:
Up to six online assessments and immediate feedback for youth
Printed reports for youth
Printed probation officer/counselor reports listing stage-matched best practices to guide one-on-one discussions of youth reports
Tools for tracking client participation in online and one-on-one sessions
Tools for documenting what was discussed during one-on-one sessions
Tools for automatically generating progress notes
In a feasibility test involving 60 system-involved youth and their probation officers/counselors, evaluations of the program were very positive:
92% of youth agreed that the program could help them make positive changes
87% of youth agreed that the program could give their counselor or probation officer helpful information about them
The RAYS program is currently being tested in a cluster-randomized trial funded by the National Institute on Drug Abuse. The trial involves 700 moderate- to high-risk juvenile offenders in Iowa recruited by 54 probation officers randomly assigned the RAYS condition or usual care.
Probation officer and counselor comments regarding the strengths of the RAYS program:
The program provides structure in the use of evidence-based practices.
"It's refreshing to have a straight-forward tool instead of pulling something out of a hat."
"Counselors tend to overuse certain techniques, such as timeouts; this program introduced new ones."
"It identified what stage he is really at, and what direction to take to go forward."
"It sets up a very good outline to follow when working with the client."
The reports facilitate communication and connection.
"I learned a lot from the reports that I hadn't known about the kids."
"It's a novel way to get information–kids are so tech savvy."
"The program helped to start a dialogue."
"[I] ended up seeing, especially after discussing reports with the youth, the more you look at this, the more material you have, and the more ammunition you have in your work with youth."
The reports help to diffuse tension and conflict.
"We did it together, discovered the info together. Because the report said to do it, it took the argument out of it."
"They were able to get feedback for their ongoing successes."
"Allowing the youth to choose a priority to work on has really helped to build the alliance."
"I can see it making a difference."
What youth have said about RAYS:
"The program cares about troubled delinquents."
"It gave me new ideas to think of for deciding things."
"I liked the feedback I got after most of the responses."
"It's easy."
As an adjunct to other juvenile justice services, RAYS can offer youth specialists a new tool for helping youth move toward the positive change that is necessary for success.