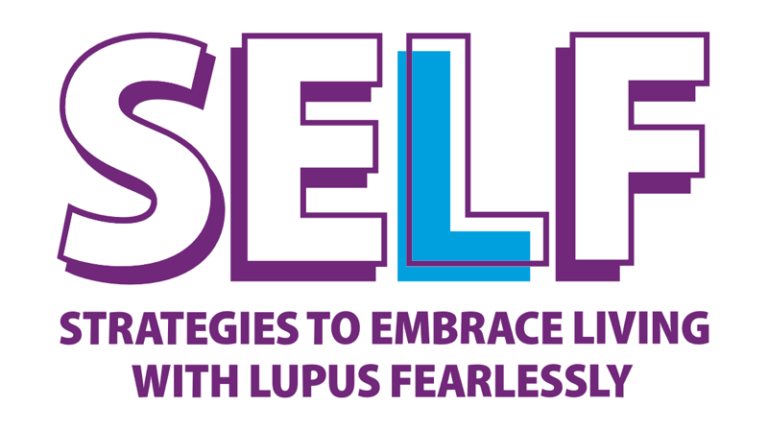 1. Managing symptoms
2. Managing stress
3. Managing medications
4. Working with their health care team
SELF is the first and only online self-management program tailored to the specific needs of persons living with lupus and it was developed by the LFA with guidance from people with lupus, their doctors, the behavior change scientists and technologists at ProChange Behavior Solutions, and other experts.
"I love how the SELF program meets users where they are in their lupus journey. Whether you're newly diagnosed or have been living with lupus for some time, SELF provides easy to understand and very useful tools and information to help you feel more in control of this difficult disease," shared Shira Walker, lupus warrior. "The symptom tracker and text reminders keep me on track and I can choose to easily share that information with my doctor. SELF is truly a one-stop resource for lupus self-management and I encourage other people with lupus to take advantage of this helpful program."
The SELF program serves as a digital coach, providing easy-to-use tools, trackers, information, support and reminders to help individuals better manage their lupus. SELF is tailored to the individual's unique needs. Throughout the program, SELF users can decide what tools to use and which self-management skills to work on and when, based on their level of readiness. In addition to having access to tailored feedback, tips, trackers, and tools, SELF users can connect with their peers in the lupus community and get their questions answered by the LFA's health education specialists.
"We're thrilled to join the Lupus Foundation of America in announcing the availability of SELF and are honored to collaborate with their team, people with lupus, and numerous experts to play a role in the development of this evidence-based personalized self-management program," said Dr. Sara Johnson, Co-President and CEO of ProChange.
SELF is free and available to people with lupus who are ages 18 years & over.
Learn more about SELF and how to participate at Lupus.org/SELF.
For more information about LFA, visit Lupus.org.